New Personal Legacy Book Profiled in Lower Mainland Papers
(Delta, B.C. – October 19, 2015) Black Press Community News Media is profiling the new book "Legacies aren't just for Dead People" by B.C. author Robb Lucy in five of its online papers: The Langley Times, Maple Ridge News, Peace Arch News, Surrey Leader and the BCLocalNews.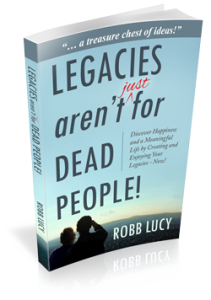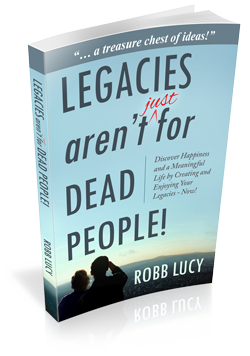 Founded in 1975, Black Press now publishes more than 170 titles in BC, Alberta and Washington state, as well as the Honolulu Star-Advertiser, Akron (Ohio) Beacon-Journal and San Francisco Examiner daily newspapers.
"I'm delighted Black Press saw the value of the book" said Lucy, "and I'm confident their readers will  love it."
Lucy says the book takes the heavy patina off the concept of Legacy.  "Legacy isn't about money and death" he says. "It's about using your values, skills, talents and resources to connect you to other people, positively affect lives…. and make you happier! And those legacies can be of any size."
"Legacies aren't just for Dead People" is available at Amazon.com & Amazon.ca … and at Black Bond Books and the Book Warehouse in Vancouver's lower mainland.
For more information, contact:
Robb Lucy
[email protected]
www.yourlegacysmile.com